EMF Experts Training FAQs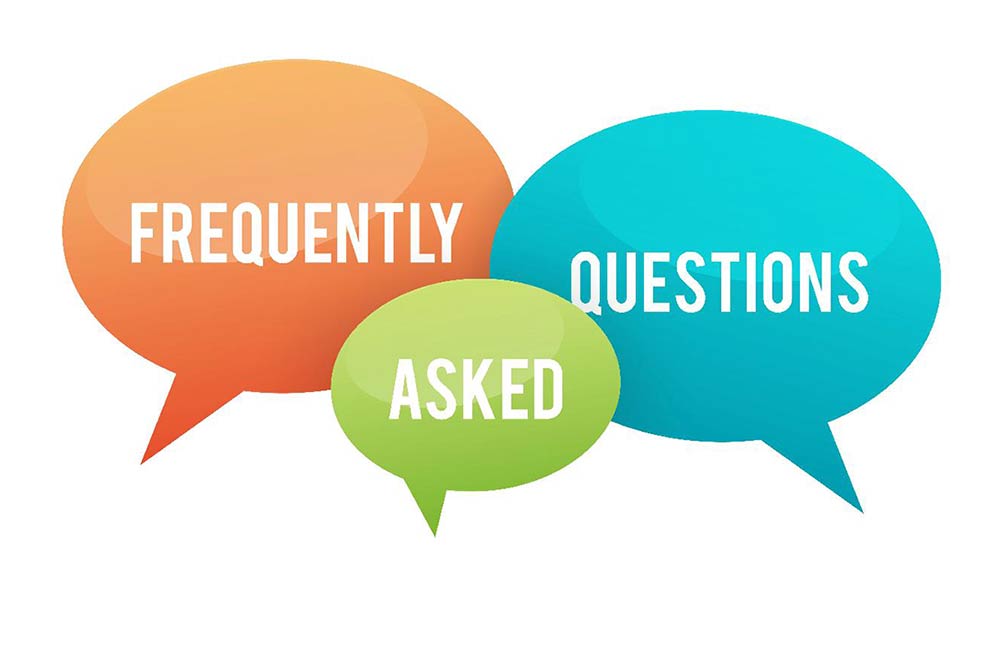 ---
FAQ PAGES FOR EMF EXPERT CONSULTANT CERTIFICATION TRAINING:

1 EMF Certification Training FAQs  (in-depth answers to 'big' questions)
2. EMF Certification Training FAQs (brief answers to quick questions)
3. EMF Business Building FAQs (business related questions)
4. EMF Experts Consultant Continuing Education  (and Re-Certification)

---
Here you will find the in-depth answers to
The 'Big' EMF Consultant Training Questions:
 We understand you have many questions  as you make the decision to proceed with this training, so we've put together a collection of training FAQs to provide you with the quickest way to get helpful detailed answers.
Click on the Training FAQs question (the red hyperlink) for a more in depth response to the question.

What can you tell me about EMF Expert Training?
If you haven't already, take a few minutes to watch this (35 min) video introduction with instructor Chris Young at EMF Experts' "Mission Control" where the live training webinars are held, and find out what to expect at the training and from the certification.(Click the red hyperlink).  Simply register to attend and receive a $500 tuition discount)
I am Ready to Get Started Right Now, What Do I Do First, Second?  - 

Enthusiastic about getting certified  for your new EMF Consultant career today?  Request the Training Info Packet (notice the request form on this page in the right menu), and find the course that is best for you. It will tell you what to do to begin that particular course. For example, opting for EMF Teachable courses lets you begin immediately and build credits towards certification, or you can opt for the next upcoming live certification course and start there.  Either way, it is easy to get started. (Click the red hyperlink for more detail)
 Where can EMF Expert Certification take me? 
There are numerous areas of the EMF Consulting industry this training can lead  to, and during training you will discover many you may not have thought of.  Learn many of the ways our graduates are using their certification in new successful businesses, and how many existing businesses  have successfully added a lucrative new income stream as a EMF Expert Consultant to their existing services. (Click the red hyperlink for more detail)
 What are the features that distinguish EMF Expert Consultant Certification training from Others?
EMF Experts training gives you valuable advantages due to the outstanding quality of training, the flexible learning options, and the course content's practical one-on-one hands-on focus. PLUS it provides unparalleled graduate support to insure your consultant-business success far beyond training completion. (Click the red hyperlink for more detail)
How does the EMF Experts Certified Consultant  training compare to the Building Biology's Electromagnetic Radiation Specialist (EMRS) training?
Whereas EMF Experts is dedicated solely to EMF Consultant Certification training in all it aspects,  the EMRS training is only a segment of Building Biology's overall training, which is dedicated to healthy buildings consultation with regards to pollutants such as mold, dust, radiation and other contaminants affecting air and water quality etc.   EMRS is not a type of professional certification training,  rather the two certification streams are: the Building Biology and Environmental Consultant (BBEC) and the Building Biology Practitioner (BBP).  (Click the red hyperlink for more detail)
What can I expect  EMF Consultant Certification training to include? 

The EMF professional training syllabus in the Training Info Packet will give you the outline of topics covered in the live certification training. Some of these topics are offered as self-guided classes. For a complete print-out of the training syllabus, with prices, instructor Bios etc, refer to the  Training Info Packet, available by request in the right column of this page. (Click the red hyperlink for more detail)
What is the EMF Experts and Professional Directory, and how does it benefit me?

The EMF Experts Professional Directory gives our graduates worldwide exposure and excellent online marketing and promotional business support right from the start; your lifetime "Certified EMF Expert" directory membership is included in the certification training as long as you keep your certification current with continuing education updates. (Click the red hyperlink for more detail)
Is EMF Expert training accredited?  What official bodies recognize this training?
While no accrediting body for EMF Consultant training education exists today,  our training is in fact respected worldwide for its high standard of excellence and it is recognized by various USA State Boards for maintaining various professional state licenses (such as engineers), and approved for qualifying professional development hours by many other professions. (Click the red hyperlink for more detail)
What is required for training?  What meters will I need?  What will be my time commitment?

Here you will find all the practicalities of taking certification training, to help you budget your time and expense.  No equipment or books are required to buy at the outset of the training.  In fact, many students opt to use whatever meters they currently have, since training is designed to cover a wide range of alternative choices in meters, books and other equipment etc. (Click the red hyperlink for more detail)
What is your Refund Policy or Customer Guarantee?

In the absence of a training refund policy per se (because training cannot be 'returned in good condition' and because we cannot guarantee a student will follow through with assignments, etc, we offer instead a 'student assurance policy', which means we are committed to helping you meet your training goals and succeeding  in graduating from our training with confidence.  Please refer to the Training Info Packet for more info on how this works, or click on the red question-link above for details.
Will I have access to the Instructor after the course ends?

The class is designed to provide you with over 1,000 pages of print-out training material, which fills 12 binders to form a reference library. Each of the 12 classes has downloadable Class Notes, so you can re-visit the 'knowledge base' at any time in the future.  There is also a Grad Continuing Ed class offered once a year to keep your EMF detection and protection knowledge current.

 However, should you need additional one-on-one help with some specific EMF issue that comes up you in the future, you are always welcome to schedule a phone consultation at special half-price Alumni rates.   "Ask An EMF Expert" phone consultation request info is available here: www.emf-experts.com/emf-consultation.html
 What are previous students saying about your training, and can I get in touch with them to ask questions?

People just like you are happy to give you the inside scoop on what the certification training experience is like firsthand, and what you can expect, so they often generously volunteer their insights in testimonials. We understand you may need to do "due diligence" before you decide to enroll, and you want to talk to those who have "been there".  However, although you are able to contact them directly through the professional directory (which is open to the public) please be courteous and respectful of their time and do contact them just to check out our training.  They are naturally not obliged to respond, and please keep in mind that they may be receiving a deluge from prospective trainees taking advantage of a public directory listing that is actually designed for paying-clients locate their services for help.  Graduates who are pestered by non-paying contacts and spammers are naturally inclined to withdraw their listing from the Directory. (Click the red hyperlink for more detail)
I see the notice posted in the EMF Professional Directory that it is only for prospective clients use.  What's a better (more respectful) way to connect with course graduates than to pester them  in the EMF Directory?

Join Us on Facebook.com/findEMFexperts, where most of our EMF Consultant Certification graduates, along with others in our self-guided student community, hang out in a casual, social, mutual-help atmosphere.  Put your message out there that you would like to hear from our course graduates and let them respond, or send an email to them individually through Facebook.  And again, our many voluntary 'likes', spontaneous 'reviews' and testimonials are posted there by people who want to give you the assurance you need.   Facebook is a more appropriate place to connect with past and present students because it was created for socializing, whereas the Professional EMF Directory was created as a much needed consultant-locator business resource for the public.  (Click the red hyperlinks for more detail)
Do you have other sources for training FAQs that are useful for obtaining additional insights from others?
Often on our lively Social platforms - Facebook.com/findEMFexperts, and Twitter.com/emfexperts  -  you can find insightful firsthand comments, discussion and answers to questions from other like-minded EMF students. These social meeting places also are populated by many electrosensitive groups that can offer tremendous insight and knowledge about the ES condition and self-training from a first person perspective.
(Click the red hyperlinked question for more detail.
Can I "shadow" you, or one of your Certified EMF Consultant graduates, during regular EMF consulting types of appointments in order to "apprentice" and get more confidence or experience?
We offer One on One Mentoring personalized training for those who prefer custom professional training, and we also provide EMF Consultant Business Building training as a post graduate class; please refer to our EMF Training Info Packet  for more info on these two options.  So, while some gracious graduate consultants may agree to have you 'tag along' remember they are trained as EMF Consultants not as consultant trainers, and so accommodating this type of request may not be realistic, or simply not a part of their  their business model.

Still Have EMF Consultant Training Questions?
Find More Answers to Quick Questions Here ...
     Or Business Building Questions here