Elektrosmog-Presentations -
Electrosmog Speaking Engagements

Chris Young's popular elektrosmog-presentations are not only educational but energizing! Chris doesn't just lecture, he "plugs people in" using EMF meters to measure the personal devices of audience members, and the collective EMF environment, demonstrating beyond a doubt the high levels of "invisible electrosmog" of EMF that we are all exposed to, along with offering the easy protective measures that we can all put into action right away.
His presentation of gripping video excerpts, and ground breaking scientific research from other recognized EMF experts regarding EMF's worrisome biological effects confirms that we all need to become more aware and proactive. Event participants are in for an eye-opening experience that will leave them abuzz, as well as EMF-smarter and safer within minutes.
Popular Presentation Topics:
These elektrosmog presentation topics are well suited for general audiences, and are easily adapted to address special interest groups, such as, Health and Safety, Environmentalists, Business, Family, Self Help and more.
Modular Training Programs:

These subtopics provide positive solution-oriented information and actionable EMF protection strategies. They can serve as special interest add-ons to create a special focus for one of the above presentation topics, or as a stand-alone breakout-group training session following the presentation to provide an additional 1-2 hours of depth and practical hands-on training.

• Your Ear-Size Microwave Oven: What you Don't Know About Cellphone can Hurt You. Learning how to use wireless technology with biological safely in mind.

• WiFi in Schools and its Disturbing Link to our Kids' Future Infertility: Dialoging with Schools and Solutions for Safer Internet Connectivity Alternatives

• Smarter and Safer than your Smart Devices: Solutions for your Utility Smart Meter and other Home Devices and Appliances.

• Effective Action for EMF-Concerned Citizens:   (providing a focus on one of these EMF issues: Celltowers, 5G Rollout, WiMax, WISP, Xfinity Hotspots, Powerlines etc)
• Locating a Low EMF Home: Realty Professional or Home Buyer step by step help for Finding a personal EMF Safe Island in the Sea of Electronic Fog

• EMF Protection Strategies: Eliminating, Mediating, and Remediating EMF in Your Home and Safeguarding Your Family's Health

• EMF Protection for Your Business: Employee Productivity, Workplace Safety, Liability and more.
If one of these topics would be interesting to listeners of your  radio-type program, please contact Chris with details of your talk show or interview request.

Need Booking Details?

To learn more about booking Chris to speak at your next event, request this no-obligation 4-page instant download Info Packet. Once you have reviewed the information and have decided to go forward with your booking, you will find everything you need to proceed in the packet.

To Get Started Simply Fill In the Info Packet Request Form Below:
Chris Young's Speaking Engagement Info Packet and Contract including speaking engagement details, program details,
speaker fees, easy booking instructions, and more: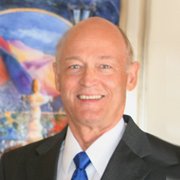 MEET YOUR EMF-EXPERT SPEAKER/PRESENTER,
- CHRIS YOUNG, PE - Professional Electrical Engineer

Chris Young doesn't just lecture, he "plugs people in" as he demonstrates EMF and cellphone radiation exposure along with protective measures that we all can take.  His collection of gripping video excerpts from other recognized EMF experts confirm this message.  Chris' informative and practical EMF  presentations leave audiences knowing how to be EMF-aware and safer the minute they walk out the door.

Chris Young, P.E., is a Senior Professional Electrical Engineer who has led some of the top companies in America servicing the utility industry worldwide.
Based on his extensive insider knowledge he has developed this presentation to raise awareness of EMF dangers, including omnipresent cellphone radiation exposure, through hands-on demonstrations, and the EMF Detection and Protection products and methods he uses that can enable everyone in our modern wireless world to have the know-how to achieve EMF (electrical magnetic field) safety that they can trust in their home or office, with full confidence in working with a seasoned electrical professional.
After one of our EMF Elektrosmog Presentations, or Keynote Speeches, you'll never look at your WiFi or Cellphone the same way again. Not even your energy efficient light bulbs.  Or your alarm clock.