EMF Community & Retreat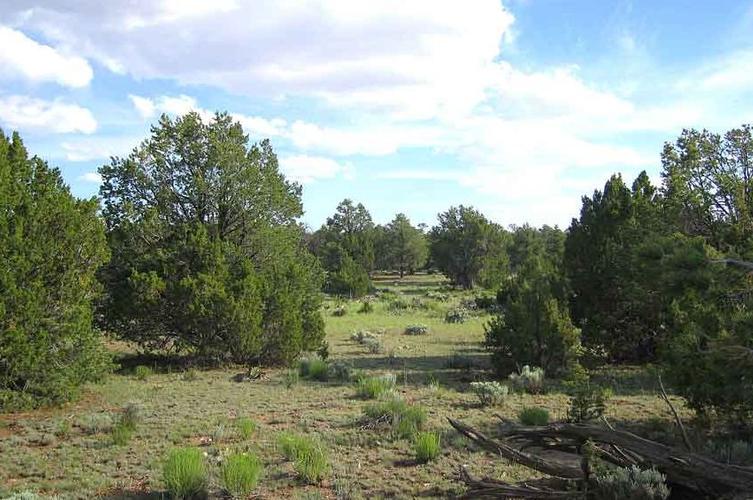 EMF COMMUNITY -




FREE  OF ELECTROSMOG AND OTHER ENVIRONMENTAL POLLUTANTS
Interested in EMF Community living where you are assured of an EMF and environmentally 'clean' place for a restorative vacation, an extended stay, or to reside in a like-minded community?  We have scouted out some of the best locations in the southwest (one is pictured  here) for creating an EMF free community, and we are currently in the midst of petitioning the counties for zoning variations and permits to enable this EMF-free community to occur.    You may have seen our ad in Mother Earth magazine:

EMF-Free Community in White Mountains
Join us on our 40 – 120 Acres in NE Arizona.  Offering MCS / EI / EHS camping facilities (water, shower, toilets), a tiny homes 'neighborhood' in the trees, larger building lots for lease, and tracts of adjacent pristine EMF-quiet acreage available for purchase.   Great year round weather, within easy drive to low-EMF amenities (medical clinic, banks, stores etc).  

Let us hear from you below if you are interested in receiving more info
as this community plan develops to offer:

camping (with community showers and toilet facilities),

'tiny house' rental neighborhood,  (learn more below)

buying adjacent property to expand the EMF Quiet Zone area,

participating in revitalizing week-long EMF Quiet Retreats


participating in EMF Free Communities some other way.



Follow us on FaceBook to keep up on the latest developments leading to this new community.

PLEASE NOTE that we are describing here the general EMF-free (very low levels) and MCS-free (very low levels) area and topography; we will be providing more precise location, accommodation, price specifics etc. once the legal zoning variance and permits are granted (all in all a long series of very big tasks), once we finally know the specifics of what we are dealing with. We are also taking this time to scout out additional EMF-free Arizona locations along with proposed future (EMF-related) development in these areas as well.

Meantime it helps us to know what your interests are and if you would like more info (no obligation) when we know more.
A BRIEF OVERVIEW OF OUR EMF COMMUNITY UNDERTAKING

Location, Location, Location

After three years of scouting out locations in NM, AZ, CA, OR (and the warmer parts of WA) we have come to the conclusion that good weather is a first-most deciding factor, and with over 300 days of warm sunshine a year, Arizona's high desert (4 mild seasons) our EMF community neighbors can live a truly "great outdoors" lifestyle of fresh air and natural beauty.

The White Mountains high desert of Arizona is an impressive mountain wilderness range in the scenic region of the northeastern area of the state. The area has been the vacation/weekend retreat choice of Arizonans for decades. Its cool summers, mild winters, stunning natural scenery and clear air are a refreshing departure from the electrosmog, polluted air, chemical soup and congestion of the city.
View White Mountains Tourist Commercial (1 min)

The area is touted to have the largest Ponderosa forest in the world, with Juniper, Pinon Pines, and Cedars aplenty, four mild seasons, the list goes on and on.  The area's huge forest expanses (mostly protected Federal lands) abound with fish and game. Charming country towns, numerous nearby lakes, streams, hiking trails and historic sites round out the attractions.
Vanishing American Wilderness
The acreage we have selected for our EMF community is a rare place that is rightly described as the vanishing America, a quiet, secluded, view-rich, nature-blessed wilderness environment. A retreat far removed from the crowds, smog and stress of metropolitan living, yet convenient to necessities. A peaceful, pristine, beautiful world apart that rejuvenates  and restores. 
Arizona (and particularly this area) abounds in undeveloped land  – 83% of the state of Arizona is protected natural reserve -- its surrounding state and federal land makes our EMF free community a true refuge and a unique treasure to enjoy now, as well as a pristine wilderness to preserve and  pass on for the wellbeing of future generations.
Necessities: Water and Power

At an average elevation of 6,000 feet above sea level, this spacious EMF community enjoys pure mountain air and cool refreshing temperatures amid incomparable seclusion and privacy. Domestic water and drip-irrigation for (optional) organic garden growers comes from private wells from the massive Coconino Aquifer, the largest freshwater basin in northern Arizona.
The land we have scoped out for both the EMF community acreage and available adjacent land is far from people and power today, yet accessed by quality maintained roads. It is  semi-off-grid (with the potential for future underground electric service); meantime we plan to use (low EMF generating) DC solar, wind, propane, and woodstoves  mainly  as the primary power sources, and wired highspeed internet received via highly directional (ie low EMF) satellite dish or buried fiber optic cable if possible.

No pesticides, herbicides or other similar type chemicals have ever been used on this property, nor have petroleum products been used to maintain roads (gravel roads).  Air quality is excellent with no industrial airborne pollution drift in the area and no overheard jet path.  Natural wind borne dust varies.
Nearby Sights

 Geological sites include prehistoric pueblo ruins, state parks and Indian reservations, the Petrified Forest, Painted Desert, Meteor Crater, the Grand Canyon, Canyon DeChelly Nat'l Monument, Monument Valley, Trail of the Ancients, Mesa Verde Nat'l Park, and more in the Southwest Four Corners (UT, NM, CO, AZ) area.

20 - 30 mins from 3 small towns,  2 hours drive to Flagstaff and the breathtaking movie set red rocks of Sedona, 3 hours  to Phoenix AZ or Albuquerque NM, 4 hours to Tucson AZ and Sante Fe NM.
Nearby Services
Medical Clinics are 30 minutes drive away; 2 Acute Care Hospitals 40 - 80 minutes away. National banks, Churches, Restaurants, Dentists, Chiropractor, Pharmacy, Hardware and Grocery store, are "in town" about 15 - 20 minutes away. 
THE BIG IDEA - TINY HOMES

Naturally the big idea behind the EMF Community is to enjoy a quality lifestyle based on wellbeing, a beautiful, nurturing environment, and affordable living. In particular we want to create a refuge that offers relatively quick, easy, inexpensive relocation, so you can start feeling better faster.

So with this in mind, we envision various lifestyle-options on this acreage -  ranging from wilderness camping, to a more settled tiny house neighborhood rental community.   If you are new to the growing trend towards tiny homes, you'll find many other types of tiny house communities, each with their own intention for coming into existence. 
If you are interested not in renting but in owning your tiny home and leasing land in our EMF community longer term, there are many types of tiny homes and prices available, including custom-built MCS-free options, and as we jump through the re-zoning hoops we are hoping to also make leased land available for these popular, portable homes.

THE BIGGER IDEA - A PRINTER HOME ECO COMMUNITY

Another exciting EMF community concept, however a much more complex one, is a planned eco community of "printer generated" homes, where you can own your own not-as-tiny home on your own plot of land with part ownership in the community aquaponic ponds, organic gardens, orchards etc. 
As fantastical as printing a home sounds, the example floorplan (above left) you see here can be build on site by a printer in less than ten hours for about $40,000 - 50,000 USD, not including its foundation slab, roof, windows, plumbing/power and interior finishing.  Above right, you see the printer at work with precision efficiency printing  walls out of  eco/human-friendly concrete that will last hundreds of years.

This portion of the larger EMF Community acreage is the most ambitious project, and at this point still in the conceptual stage.  Although entirely do-able It is a very complicated and expensive project, since all requisite  infrastructure to support the development (roads, sewer, water, power etc) must be in place before it can meet stringent regulations in order to even begin building.  So, If you are interested in helping to co-create an EMF-free eco community, or investing in the upfront infrastructure involved in creating one, please contact us separately.

YOUR OWN FREEHOLD SITE-BUILT HOME NEARBY
Alternatively, if you are interested in a larger site-built or custom home you may  want to look  purchasing freehold land adjacent to our EMF Community in order to expand the EMF-free footprint in square miles, which we all will happily benefit from.  In this case we are able to plug you into those available land opportunities as well.

The BIGGER Big Idea
Since our EMF community will be naturally be located some distance from "civilization", at least as we know it, earning income can be challenging.  Our own experience has clearly shown us the rapidly growing phenomenon of home-based businesses among EMF-smart people, including EMF refugees.

In particular, the growing demand for Electrosensitivity Consultants and Certified EMF Consultants is a natural fit since these are rewarding businesses that are exploding in demand today with services that can be provided largely by phone, or by (wired) internet, for clients everywhere in the world seeking your advice.  We experience this demand every day from around the world.


Our EMF Expert Consultant certification training (optional, of course) is specifically designed to enable phone/distant prospective clients to easily locate our Grads, and our training is already successfully providing excellent income opportunities for many home-based business-people.  You can learn more about what this training can offer you by watching the quick 3-minute video intro  at:  www.emf-experts.com/free-emf-webinar.html

Or, watch the full introductory webinar at:
www.emf-experts.com/EMF-Certification-Intro-Video.html 
---
Related Topics:

EMF Quiet Zones and Communities (USA and Global Listings)

EMF Refugees - News and Videos about Searching for EMF-free place to live that is safe from Electrosmog and free from the debilitating symptoms of Electrosensitivity.