EMF Dangers - Free Events


FREE ONLINE PRESENTATIONS: EMF Dangers


Check out one of our free online presentations about EMF dangers, solutions and business opportunities, in the EMF Experts Classroom. Our free presentation webinars are presented by EMF Expert Founder, Chris Young, Professional Electrical Engineer. 
These online 45 - 60 minute presentations include visual demonstrations, video clips, and deal with what's interesting, amusing, enlightening, and alarming about EMF.

Enroll in one of our FREE online EMF Presentations:
These complimentary presentation events are noted as FREE, to differentiate them from our regular ongoing training.

Enrollment is no charge for these popular online free presentations and it is quick and easy  However space is limited and when all spots are filled registration is closed i (which will then display "registration not available").  If that happens you can ...

WATCH THIS VIDEO PRESENTATION RIGHT NOW
"Life as an EMF Consultant: Intro to EMF Certification Training
FREE GUEST EXPERT TO ADDRESS YOUR GROUP

Concerned about EMF Dangers to your health or well being?  Want to learn more about what it is, where it comes from, and how to protect yourself and your family? Often one of our trained Certified EMF Expert Consultants near you is happy to come to your event and provide a free, casual, informative presentation to your group.

PLEASE SEND US YOUR REQUEST BELOW
We'll forward it to the
Certified EMF Expert Consultant nearest you

Get Your Questions Answered ...
 These fascinating, informative free presentations offer lots of info for helping you get a useful understanding of what EMF is, what it does, how it does it, where to expect it, and why you want to be protected from it.

Presentations  can often include key videos, illustrations, hands-on demonstrations, scientific studies on emf dangers with health safety recommendations from experts, and insightful personal stories of electrosensitivity experiences. Plus lots of Q and A with an expert.  Find out more about our ongoing FREE EMF Presentations at: EMF Protection Seminars
Or Simply Get some Self Help Info ...

---
LOOKING FOR A PROFESSIONAL SPEAKER FOR YOUR CONFERENCE?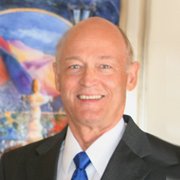 MEET YOUR EMF-EXPERT SPEAKER -
CHRIS YOUNG, Senior Electrical Engineer

Chris Young doesn't just lecture, he "plugs people in" as he demonstrates EMF and cellphone radiation exposure and protective measures that can be taken, beyond the question of a doubt.  His collection of gripping video excerpts from other recognized EMF experts do the same. Chris' informative and practical EMF protection presentation  leave audiences knowing how to be EMF-aware and safer the minute they walk out the door.
Learn More and Request Chris' Speaker Info Packet for more details.
---