EMF Newsletter

Looking for a knowledgeable EMF Newsletter you can trust? Thousands of people browse through our website every month looking for reliable EMF information, and professional advice EMF-wise.
Now, we have added EMF Experts News, a FREE online EMF Newsletter to keep you current with important news and fast changing developments in the EMF Industry, government  legislation, scientific research, concerned citizen action, health, lifestyle and more.

A menu of news article excerpts will arrive conveniently in your email inbox, referring you to useful, interesting professional written articles recently published in the newsletter. No spam ever, just useful on-topic info.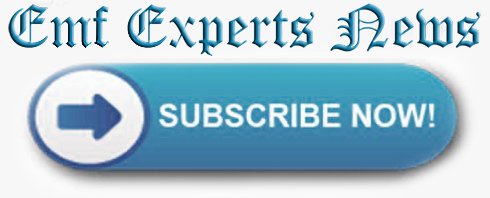 As a subscriber you'll receive this EMF Expert Newsletter FREE in your email inbox as key news becomes available. Thanks for joining EMF Experts News!
The privacy and personal security of each subscriber is assured – your information is never shared or sold. No spam ever. And you can unsubscribe at any time with one key stroke.

Examples of Recent EMF Newsletter Articles (Free)
A few of our most popular recent EMF Experts Newsletter articles have included such topics as:
10 Tips in 10 Minutes:  The Fast Guide for Lowering EMF in Home


Selling Your Cellphone Location Data is a Hot Commodity


USA Cities Sue FCC for Over-Reach on the 5G Buildout


How Our Bodies Turn Hotdogs Into Electricity


The Ingenious ways NASA uses the EMF Spectrum to Probe Space


Big TeleComm Confesses to USA Senate "No 5G Safety Studies"


Science Finds Link Between Mold and EMF Exposure


Separating Fact from Fiction in the Global 5G Frenzy
Sound Interesting?  Join our EMF Newsletter readers for more...
Our newsletter is read by thousands around the world, and we are both gratified and grateful for our growing professional community of contributing guest authors'. And we are proud to say this includes EMF Expert Consultants worldwide, who are graduates of our EMF Expert Consultant Certification Training) . 
We also include advertorials (interesting reader-approved ads) that are intended to inform and to put readers in direct touch with various EMF Consultants' specialties and other sought after professional EMF services. Our newsletter is focused on connecting people with information and help, however occasionally we also offer advertised products once they have earned the "good housekeeping" seal of approval by EMF Experts.
We think you will enjoy the fine effort and insight that you gain from every article, and we welcome you to join us in bringing reliable, useful EMF news to the world.

---
Our Newsletter Also Offers EMF Training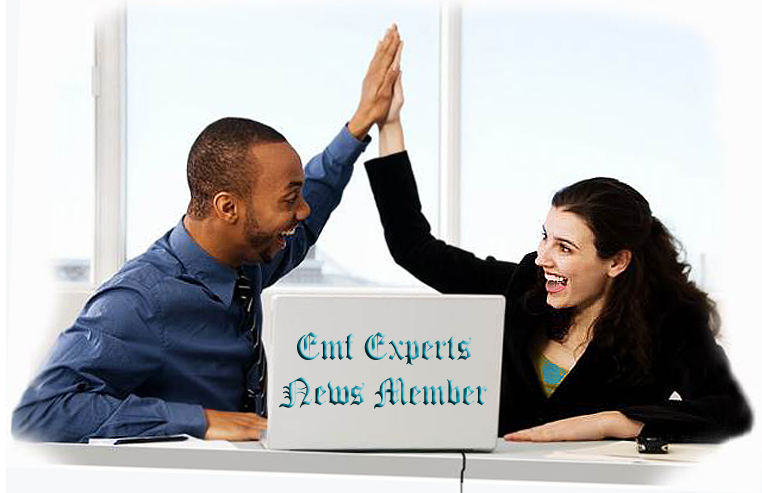 The EMF Experts News also offers useful EMF training articles, and priority members-only content, written by EMF professionals, engineers, and our graduate students, to bring the key EMF detection ad protection information needed in today's high tech world to everyone.

Training articles include such topics as EMF metering and EMF shielding use, practical EMF-reducing strategies, and many other indispensable skills and resources, offered with with a low-cost monthly EMF Experts News Member subscription. 
Who is this EMF Expert News Member subscription suited to?

The EMF Expert Newsletter Membership is an excellent option for simply up-leveling your practical working knowledge of EMF, and in particular for those in situations where:

you need a great way to obtain trustworthy professional training at the lowest possible cost,

you would like to get more familiar with EMF issues and solutions since you plan to obtain professional EMF training credentials

you already feel well trained EMF-wise and want to keep current with new training developments due to ever expanding technology  upgrades (think IoT - the Internet of Things),

you would like to have your EMF-related business or service be included in the EMF Professional Directory and have your directory listing state that you are an 'EMF Expert Professional Member'
you are looking for a support network of professional EMF peers

you are an EMF Consultant and would like information and resources for increasing and developing your business

Additional highly specialized content is designed for both the continuing education and the professional development of our Certified EMF Consultant  graduates to enable them to keep their professional certification credentials both current in the EMF Professional Directory and relevant to both their own and their clients' evolving needs.
---