Professional EMF Detection and Protection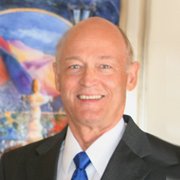 R. Chris Young, PE
Senior Electrical Engineer
EMF-Experts.com

Experienced EMF Detection and Protection know-how combined with our positive can-do approach will enable you to achieve EMF (electrical magnetic field) safety that you can trust, in the full confidence of doing business with an experienced electrical professional.
I am the Founder of EMF EXPERTS and I personally stand behind every project and each certified training course we do here at EMF Experts, where we are dedicated to the highest professional standards in observance of our Mission Statement as our guiding principles.
First-most, EMF Experts (education), and its newsletter EMF Experts News (continuing education), are NOT FOR PROFIT organizations designed to provide ways and means to support Electromagnetic-Hypersensitivity (EHS) awareness, education and projects worldwide.

I bring highly respected experience and knowledge as a Professional Electrical Engineer to each EMF Experts training course.  At various times in my career I have held professional engineering licenses in nearly every state in the United States and I've also headed up organizations serving the utilities,  energy  and power sectors, both at home and abroad.
My company, Engineering Energy, LLC and its EMF Experts division are thoroughbreds on the engineering services track,  offering 40 years' experience in a wide variety of environments including:  utility, industrial, commercial, consultant and government  entities, as well as private homes and small business' and work places.

 Our expertise includes engineering in numerous diverse markets:

- electromagnetic field (EMF) inspections for industry, business and home
- electric utility generation transmission and distribution, 
- water/waste water, manufacturing, airports, marine ports, 
- primary  secondary and higher education,
- hospitals, institutions, corrections,
- highways, bridges, tunnels, light rail,
- hospitality, residential, churches, high and low rise buildings, 
- facilities maintenance, software,
- mining, petro-chemical, and  more.
WE ARE THE LEADERS IN EMF EXPERT CERTIFICATION TRAINING
EMF EXPERTS is well respected world wide as a leading trainer of Certified EMF Expert Consultants and Service Providers.   Learn more about our convenient and inexpensive way to attain Certified EMF Expert Training

WE REFER CLIENTS TO OUR CERTIFIED EMF EXPERTS GRADUATES

EMF EXPERTS is comprised of expert EMF consultants and EMF detection and protection service providers worldwide. These professionals, many of whom have been trained by us, each has unique talents and extensive related experience in a wide variety of fields from health to environment to engineering. Finding the right Certified EMF Expert in your area is easy using our Certified EMF Expert Directory

Our EMF EXPERTS team members offer exceptional EMF consulting and services that includes:
EMF Detection and Protection

Electromagnetic Field measurements and assessment,
EMF troubleshooting,
EMF shielding and Radio Frequency shielding,

Mitigation of Electromagnetic Fields,

Remediation of Dirty Electricity,

Electrical Power Engineering


Our certified graduates also receive training in ELECTRO-SENSITIVITY DISORDER.  Many of our residential, industrial and workplace clients suffer for Electromagnetic Hypersensitivity, or Electrosensitivity (ES) and  our certification students receive comprehensive training in what is involved and what is necessary to perform accurate EMF detection and recommend strategies that eliminate or reduce EMF exposure in order to create a comfortable, health conscious and safe environment, and how to provide the personal protection information that promotes recovery to full health.  This also includes referrals to ES Health Care Specialists.

Again, you can locate the right Certified EMF Expert for your situation using our Certified EMF Expert Directory
 Professional Public Speaking and Conference Training
If you are looking for a professional speaker with energizing presentations on important EMF topics, you'll find our popular presentations are not only educational but energizing!  One of our client organizations described EMF Experts contribution to their conference event this way"
"Chris doesn't just lecture, he "plugs people in" as he demonstrates, beyond a doubt, the high levels of "invisible electrosmog" of EMF that we are all exposed to, along with the reassuringly easy protective measures that can be taken.  His presentation of gripping video excerpts, and ground breaking scientific research from other recognized EMF experts regarding EMF's worrisome biological effects confirms that we all need to become more aware and proactive. Event participants had an eye-opening experience that left the audience abuzz, as well as EMF-smarter and safer within minutes."
You'll find more speaking engagement information here, including a list speaking topics and add-on conference training modules, and you can also request the speaking package with speaker contract.

EMF Detection and Protection Expert Alliances
We also have strong alliances with top EMF professionals in Europe and other countries who are farther ahead in EMF scientific research and government health safety legislation than the USA is at this time. Together we have been able to resolve many issues.If you would like to partner with us, please bounce us an email.