Electromagnetic Radiation -
EMF Detection & Protection Training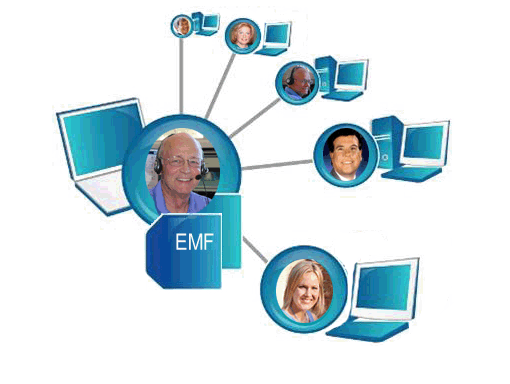 In a world where many of us are now questioning our growing Electromagnetic Radiation exposure levels, and the health and safety risk  that it presents, the good news is that with proper training electromagnetic fields (EMF), aka electromagnetic radiation (EMR), is detectable and protective strategies are well within everyone's grasp.

 With the burgeoning rise in man-made EMF in our modern world,  EMF Experts training is dedicated to making EMF exposure  biologically safer and smarter for people to live with.
Worldclass Live and Self Guided Training Courses
We are proud to provide the industry's leading EMF Training.  We are particularly proud to be the founders of the highly respected EMF Professional Training Certification that sets a new standard of excellence  for the EMF Personal Consulting industry.
EMF Experts is the only certification and consultant service company founded by a professional Electrical Engineer with over 40 years experience in the power and energy industry.
Why the Demand for EMF Personal Protection Training?

We live in a growing sea of electromagnetic radiation.  These subtle forces of invisible frequencies constantly swirl around and through our bodies, whether we are aware of them or not.
Electric and magnetic fields (EMF), are the invisible lines of force that surround any electrical that is plugged in and turned on, and also the radio wave and radiation fields that are emitted by each one of the numerous devices of wireless technology. EMF is now known by science to produce undesirable biologically effects not only at high levels like xrays, but even at low levels emitted by our everyday appliances and electronic devices, and this is a serious growing concern.

One of the most prevalent forms of exposure to electromagnetic radiation comes from a device most of us would not know how to live without, our cell phone.  You can start today to reduce your EMF exposure by becoming a smarter, safer cellphone user - Nab our FREE GUIDE here: "Cellphone User Safety Guide" and learn the top 20 little-known safety tips for smarter cellphone you can use right away.

What is EMF?  EMF is made up of waves of electric and magnetic energy moving together (radiating) through space, which is why EMF is also referred to as Electromagnetic Radiation (EMR). Electric fields are produced by electric charges, and magnetic fields are produced by the flow of current through wires or electrical devices. Man-made Electromagnetic Fields (EMF), commonly referred to as Electrosmog, are energy waves with frequencies between 0 Hz (cycles per second) and 300 Gigahertz (trillion cycles per second).

The man-made electromagnetic radiation we are exposed to daily comes from every day sources such as:

EMF exposure from our environment: power lines, radar and microwave towers ,electric transformer boxes, WiFi and Celltowers and many wireless emissions such as electric utility smart meters, speed enforcement, etc.


E

MF exposure within our homes:

  wireless internet devices, cordless phones and all other types of wireless technology, television and computer screens, kitchen appliances, fluorescent lights, microwave ovens, electric blankets, house wiring and hundreds of other common electrical devices.
EMF exposure from personal devices:  such as cellphones, iPads, baby monitors, blue tooth systems in our cars, wireless entertainment devices and hundreds more coming onto the market daily.
 Industry Leading EMF Consultant Certification Training


We are proud to provide the industry's leading EMF Training.  We are particularly proud to be the founders of the highly respected EMF Professional Training Certification that sets a new standard of excellence  for the EMF Personal Consulting industry.
This in-depth training, with field work, assignments, certification exams, and lots of one-on-one with senior instructor Professional Electrical Engineer. Chris Young, is designed to bring  high caliber EMF consultation and EMF detection and protection to the rapidly growing numbers of people seeking these types of services everyday.  

We offer "READY WHEN YOU ARE" Self-Guided EMF Training courses inexpensively - in fact many of them are FREE -- and conveniently delivered in a user friendly classroom at your own pace.  AND most of these courses lead to certification, offering stop/go video learning providing practical EMF Detection and Protection training to use now while enabling you to accrue financial and academic credit towards certification training at a later time.

LOOKING FOR
EMF Detection & Protection Consultant Services?

 Our easily-located, ever growing number of Certified EMF Consultant training graduates worldwide can help you assess the EMF levels in your home or exposure and help you with remediation solutions for reducing your exposure. Consultations are using done on site, bit  many times the concerns and issues can be dealt with by phone using digital photographs.

With an on site visit, one of our Certified EMF Expert Consultants near you can measure your environment to determine your EMF and exposure and its sources.  Professional EMF detection instruments  measure for Electromagnetic Field strength at Electrosmog Radiation frequencies to obtain an accurate assessment of your exposure levels and with it the potential health risks that you may be inadvertently exposed to.

Knowing what you are dealing with enables the consultant to then put in place a practical and affordable EMF-Safe  Remediation Plan that can help protect you, your family, your home, your workplace and more, with the professional assurance of a trained expert. The focus of your new plan will be to prevent, mitigate or remediate the possible biological danger that EMF poses. 
Our highly esteemed certified graduates can be located in the EMF Professional Directory, by searching in the area nearest you.

For Do-it-Youselfers we offer our top rated Video Webinar and electromagnetic radiation protection ebooks
EMF VIDEO TRAINING

EMF Expertise in Action is a self guided online video training course designed for those who want quality specialized training  providing practical knowledge about man-made EMF and hands-on immediately action-able solutions for reducing their electrosmog exposure.  This non-certification course can however be credited towards Certification at a later time.   These ten modules (totaling approximately 12 hours of training time) are designed for inexpensively acquiring practical, hands-on EMF protection skills,with the instructive videos and written course support material delivered online via webinar platform . 
DIY EMF PROTECTION EBOOKS
Our easy to follow step by step ebooks enable you to understand EMF and its risks, assess your home or office environment, evaluate your exposure, as well as walk you through the remediation options that includes a wide range of proven materials and products designed to prevent or mitigate the various harmful effects of Electromagnetic Radiation:
---
GET STARTED NOW  WITH YOUR FREE "EMF Experts Training Info Packet" (please use the request form in the right menu) - this 14 page information packet will tell you all about the various types of training available, the syllabus, current prices (with any discounts), and much more -  available by instant download link.  Just let us know where to email it using the request form below:
WANT TO STAY CURRENT WITH EMF ISSUES?   JOIN US for OUR EMF EXPERT NEWSCAST (below) ...

---