EMF Classrooms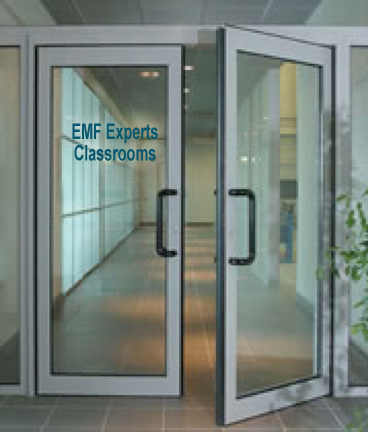 Our EMF Classrooms offer two types of training courses:
The EMF Experts Teachable Courses, which are short self-guided courses on popular topics, designed to provide actionable help.


The EMF Consultant Certification Courses, which offers both self-guided and instructor-led classes designed to lead to certification as an EMF Consultant in various types of business endeavors.

---
EMF Classrooms:
EMF Experts Teachable Courses (Self Guided)

 EMF Experts Teachable Classroom offers a collection of short on-demand, self-guided courses addressing the most popular EMF subjects by topic.  These courses are specifically  created by topic to respond to the important, burning questions that we are asked most often concerning EMF Protection, and the learning platform is designed to get answers to you simply and quickly in a see-and-do format.

These courses are delivered in an easy start-and-stop  video series and designed to take two to four hours to complete in total; each video lesson includes download support material.

An optional Quiz is offered at the end of each course to enable each student to test their new knowledge and earn a Certification of Completion. 
Successful attaining of a Certificate of Completion also offers tuition credit (both course credit and financial credit), which can be applied to any of the EMF Consultant Track courses anytime within a year.
Peruse the EMF Experts Teachable Classes
and Enjoy a Free Bonus Class to experience  a Self-Guided Classroom

---
EMF Classrooms:
EMF Experts Consultant Certification Courses

EMF Experts Consultant Certification Classrooms offer complete comprehensive training, with both self-guided and live, instructor-led components.

Please visit the EMF Training Events Calendar for a complete description of course content, material, field assignments and more.  Here you will see the open certification training classes and the dates for all upcoming events.
The Calendar is also where you will register for EMF Consultant Certification training courses.

---

Want a Quick Guided Tour of our
EMF Classrooms for Consultant Certification?

If you are new to our EMF Classroom learning platform for the EMF Consultant Certification courses,  you may enjoy taking this  12 minute guided tour to familiarize yourself with the functions of the course selection, featured course prices, course payment, classroom features, student areas, and more.
When you have finished your guided video tour, 
Please visit the EMF Training Events Calendar
to register for these certification training courses:

EMF Consultant Certification Training (Live Instructor-Led)

EMF Expertise in Action (Self-Guided)
Note: The EMF Expertise in Action  training is a stand-alone, self-guided training course designed to lay  groundwork leading to the live (instructor led) EMF Consultant Certification  training.

---
Want to Begin Certification Training Sooner
than the Next Live Class is Available?
After perusing the Training Events Calendar If you find that the next LIVE course date that is accepting registration seems too far out into the future, remember you can register for that live course now and start today  with the self-guided courses in preparation for the next live instructor-led course date to begin.

Here are some examples of the self-guided courses you can begin right away, with your certification course registration:

Living With Future Technologies: 

Insights and explanations of the interesting questions regarding new technologies and how they can impact the future of man.




The Basics of Ohms Law:   the Relationship between Current, Voltage and Electrical Resistance, which is one of the laws of Nature and Physics that underlies the study of electromagnetic fields.


Safe Cellphone Use for Smart Users:  This 3.5 hour self-guided course puts dozens of proven methods and strategies in your hand for reducing your cellphone RF exposure and becoming a safer cellphone user today.  It includes an important special section on children's cellphone safety issues.


EMF Action for Concerned Citizens: 

This 1 hour self-guided video course details the history of EMF Activism with actionable methods and practical resources for such things as challenging Wifi in Schools, Celltower Opposition in Residential Neighborhoods, and more.




How to Talk To Your Friends About EMF Without Losing Your Friendships!  This quick 16 minute course hits on the ten most important things to keep in mind when telling others about EMF issues.


Cellphones and Driving: A compelling short course addressing the issues, legalities and solutions to cellphone use while driving.  A must-see course for parents of teenagers, the most at-risk group for death-by-cellphone.
Self-Guided Courses Planned for Upcoming Release:
EMF Meter Know How: Measuring EMF in Real Life Situations
Technology Addiction: the Issues and  Solutions for Children, Teens & Adults

---
Copyright Notice
Please remember this course  training material is the property of EMF Experts,  for which we retain intellectual property rights, including the copyright of the material, source code,  and in some cases the patent rights.

It is for your educational use as an enrolled student only;
please do not share/sell these proprietary class training documents
  with anyone.  Thank you. Chris