EMF Community
Pueblo Quieto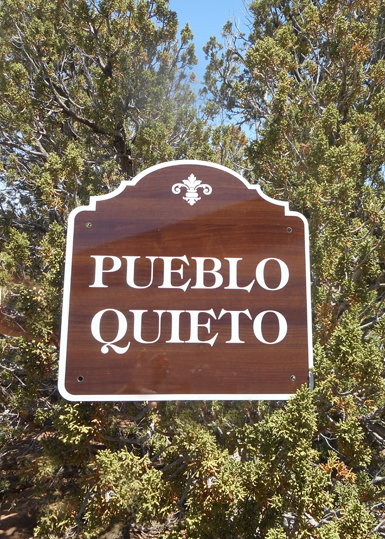 Pueblo Quieto (EMF Quiet Neighborhood) is a small EMF Community offering you your own personal EMF-Quiet place to escape from the wireless radio/microwave fields that are now so common in today's electro-polluted world. 
At last, someplace to go to enjoy the experience of an environment that is more like the Nature-made radiation levels that all life on earth has evolved in for billions of years, and in which our human species is exquisitely adapted to function at our best.
With EMF (Radio/Microwave) wireless readings peaking here at less than .006 u/m2, this offers a truly rare experience of life as Nature intended -- one with very low exposure to man-made EMF.
Pueblo Quieto, located in the summer vacation destination White Mountains of northeast Arizona, is poised to offer that experience to those who want to own their own off-grid 5-acre piece of EMF-free Nature, complete with their own get-away cabin, recreational camping vehicle, or shipping container tiny house.
If you are interested in learning more, please let us know using the inquiry form below. Read on to find more info on the Pueblo Quieto Info Packet.

Details have not yet been finalized but we are pre-announcing because an info/ waiting list is the only way we can gauge public interest to make sure we are going in the right direction,  and  to manage some sort of time-stamp to identify the first-come first-served.

If you would like to receive an advance copy of this 20 page "Pueblo Quieto: EMF Quiet Neighborhood" Info Package with details regarding purchasing a lot with summer-time shelter in the Pueblo Quieto neighborhood (before it is announced to the general public) please select the "Please Keep Me Updated with Advance e-Announcements"  option in the form above. 
PART 1 –  How Pueblo Quieto Came to Be

PART 11 -  Getting Acquainted with Pueblo Quieto

PART 111 - What Pueblo Quieto Offers EMF-Wise 

PART 1V -  Purchasing Your Lot in Pueblo Quieto 

PART V -   Pueblo Quieto Lot Layout, Terrain, Maps

PART VI-   Pueblo Quieto Owner/Neighbor Agreements

Read more about EMF Quiet Alternatives in the EMF Quiet Zone section of EMF-Experts.News, and enjoy newsy articles such as: https://emf-experts.news/emf-community/
---