TriField TF2 Meter
TriField TF2 Meter
Electric, Magnetic, and Radio/Microwave Fields, EMF Detector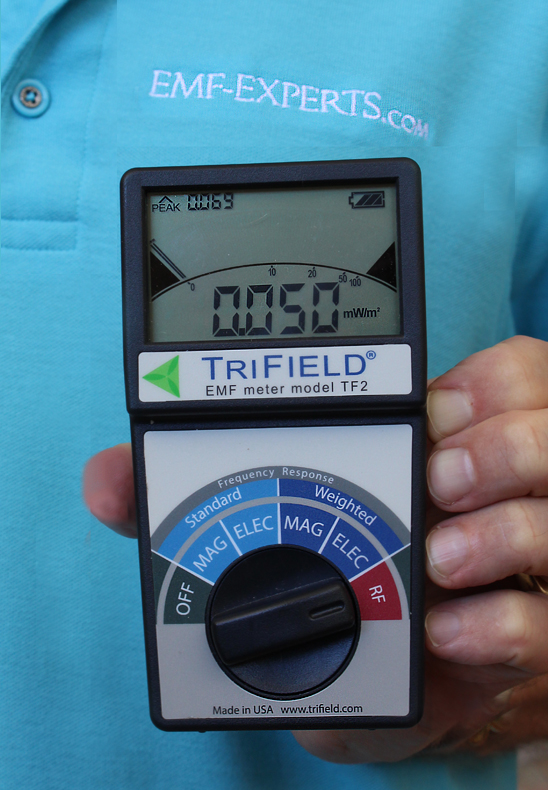 The Former Analog TriField (Flat & Weighted) Meters Enter the Digital Age!
The original classic mechanical TriField meter has been around forever and it was a favorite of ours. This improved version offers even more!
The TriField TF2 Meter will test EMF pollution from "hot spots" in your home, office, or work environment so you can take steps for "prudent avoidance". Completely self-contained, no parts to lose. You still get 3 meters in one (EF, MF and RF), but the radio/microwave component has been completely  upgraded to reflect today's wireless environment measurement needs.
Three axis for magnetic and extremely wide frequency response. PLUS  you can switch seamlessly from flat (standard) to weighted values to assess your environment with a quick double take.

Here are some of the upgrades:
A very nice digital display allows for more precise measurements
Frequency flat and weighted measurements can be done by the same meter
The RF portion is 1000x more sensitive and can read frequencies up to 6GHz
Includes backlight and sound function
Shows both instantaneous and Peak readings
Gain peace of mind and confidence in knowing where this body penetrating pollution is coming from, and how powerful it is, so you can protect yourself and loved ones. Instruction sheet and 9V battery included. 1 year ltd warranty. Made in USA.
TriField TF2 Meter (Part. #EEX150-TF2) …………… $168.00
---

TF2 Meter Self-Guided Training Course

TF2 training by a Professional Electrical Engineer designed to give TF2 users  an insider look at how to get to know what this meter can do, and how to use it correctly, with confidence.
Learn how this meter can help you to achieve greater  EMF safety, with the step by step guidance of a hands-on See-and-Do Video Tutorial Library.
Including numerous videos of the real life  "detective stories"  of EMF electric and magnetic exposure situations detected and evaluated with the help of the TriField TF2 Meter.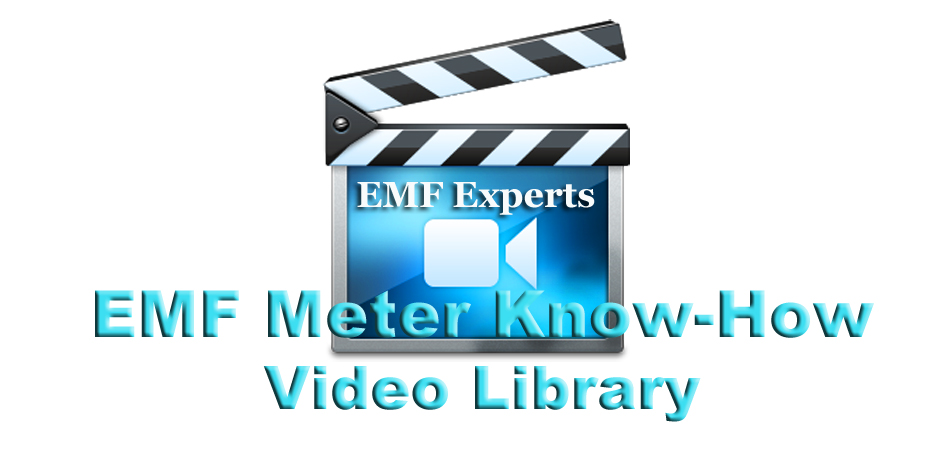 These self-paced TF2 training classes also Includes helpful Meter Worksheets for recording meter readings and measurements with EMF Biological Precautionary Guidelines for documenting, organizing and interpreting your meter measurements as you go. 

With TF2 HANDBOOK & USER GUIDE
by Chris Young P.E.
Enjoy the  pdf eBook downloads, guides and worksheets on your computer, or refer to it straight from your cellphone in the field, many colorful instructional photos.
VIew the METER KNOW HOW COURSE with TF2 VIDEO LIBRARY
in the EMF EXPERT CLASSROOM

---